Using Modular Linear Lighting for human health and comfort in an office application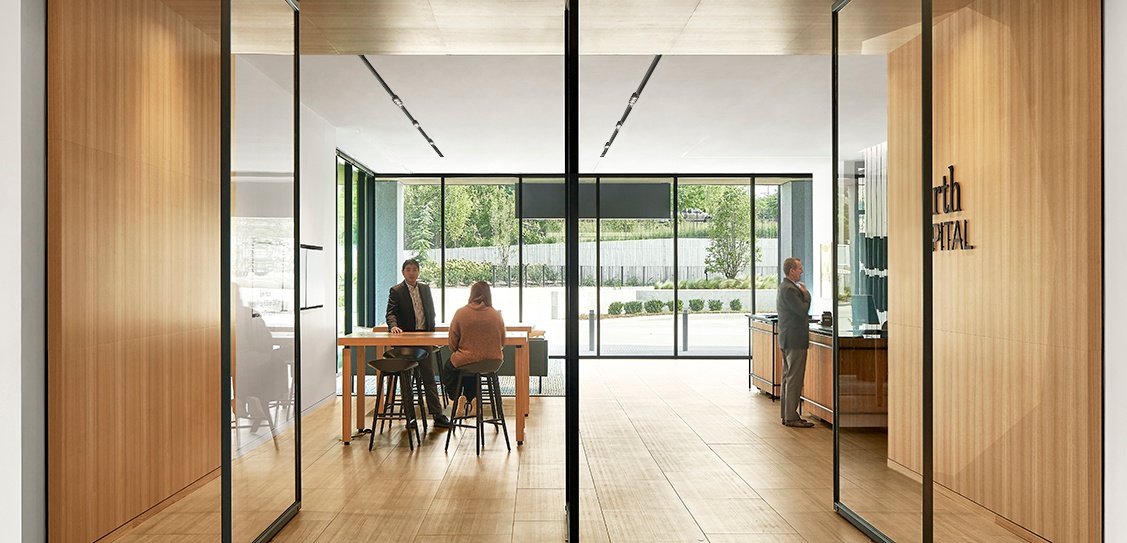 When designing a modern workspace environment, lighting designers no longer consider the rows canlights of yesteryear. In 2021, employee expectations of an optimal workspace have increased as the need for a flexible working environment is paramount.
Many office applications today are designed with WELLNESS in mind. Well Building Standards call for a focus on the health and wellness of the occupants by marrying the best practices in design and construction as a way of supporting human health and comfort. Better known as human-centric lighting (HCL), the psychological benefits of adjusting light levels to compliment natural circadian rhythms (body clocks) are gaining favor in today's lighting design.
USING MODULAR LINEAR LIGHTING WITH HCL
When designing a working environment, lighting designers can stretch their inspiration by utilizing a MODULAR system. A modular track lighting system can offer flexible and appropriate light levels in lobbies, hallways, boardrooms, task/workspace, kitchens, and more.
ENDLESS POSSIBILITIES
First, to get the most out of a modular lighting system, one must truly appreciate the possibilities of such a system. With limitless combinations, the track itself can be:
Recessed into the ceiling
Suspended
Surface mounted
GET CREATIVE!
Recessed track can add additional visual interest by continuing the track vertically from the ceiling and down the wall. The ceiling height may dictate the best mounting option. For example, recessed track works well with lower ceiling heights, while high ceilings can benefit from installing track using a pendant mount.
ADD COLOR…OR FADE INTO THE BACKGROUND
The track itself is available in a white finish to give depth to a ceiling plane or a black finish can provide a visible separation above sight level. If black or white don't work in the design, custom finishes are available.
After you've decided on the perfect mounting style, the nimbleness of a modular system will begin to reveal itself. A modular system, by its very nature, has a wide range of modules that can be inserted into the track system.
WHAT'S YOUR APPLICATION?
Depending on the application, the track can utilize modules that offer linear diffused, downlight directed, adjustable wall wash, adjustable spot, pendant spot, decorative pendant, and more. Lighting designers can create a combination of ambient and task lighting based on the office floor plan.
LOW UNIFIED GLARE RATING
An important consideration for the modular lighting system is visual comfort. Designers may want a variety of color temperatures throughout the distinct spaces of an office to enhance employee performance and mood. Consistent light levels with low UGR (Unified Glare Rating) are crucial to a productive office atmosphere. Inappropriate or excessive brightness can reflect off windows and computer monitors causing disruption to employee productivity.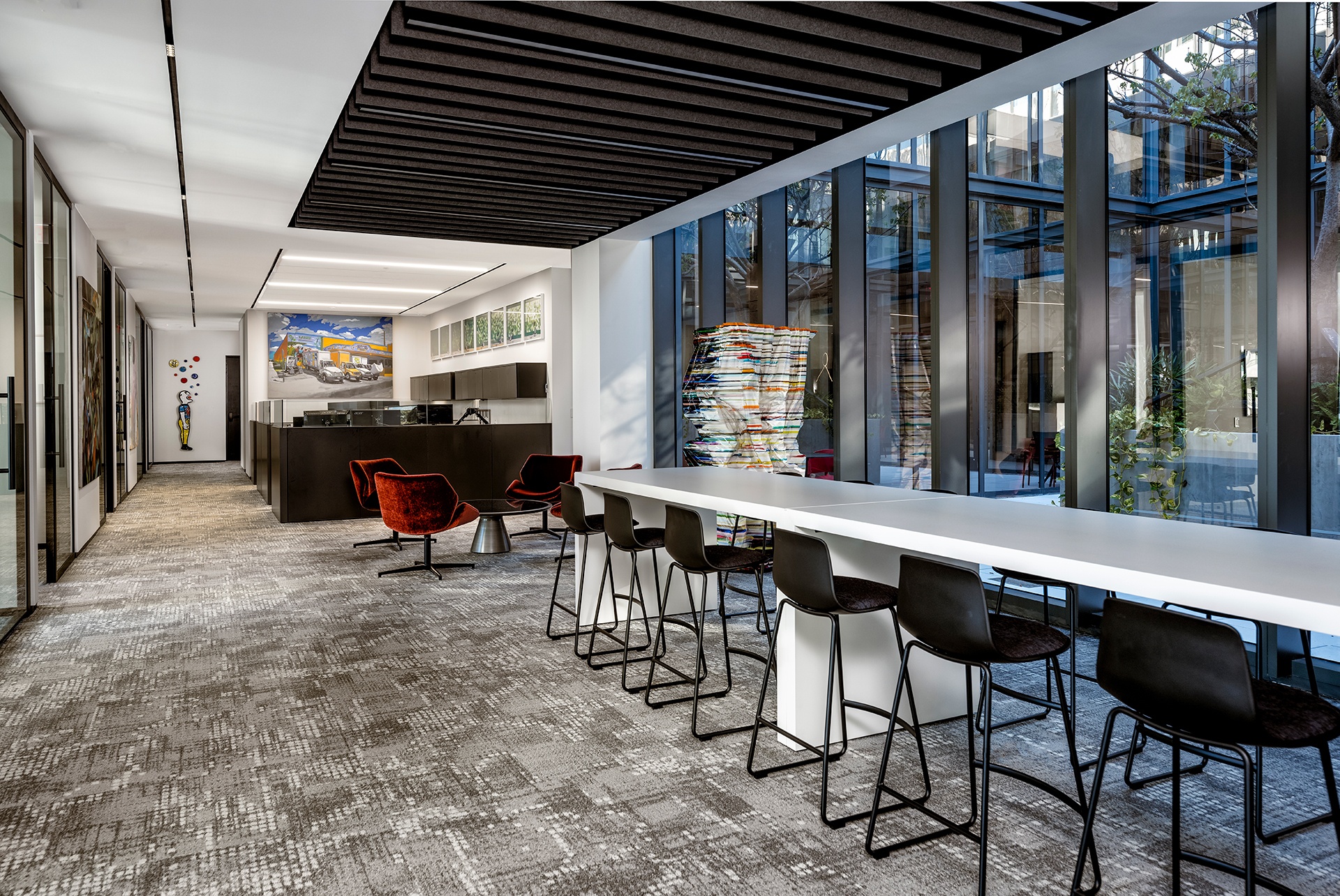 COLOR CHANGING
Color changing may also be installed to establish a color-scheme or highlight a corporate color.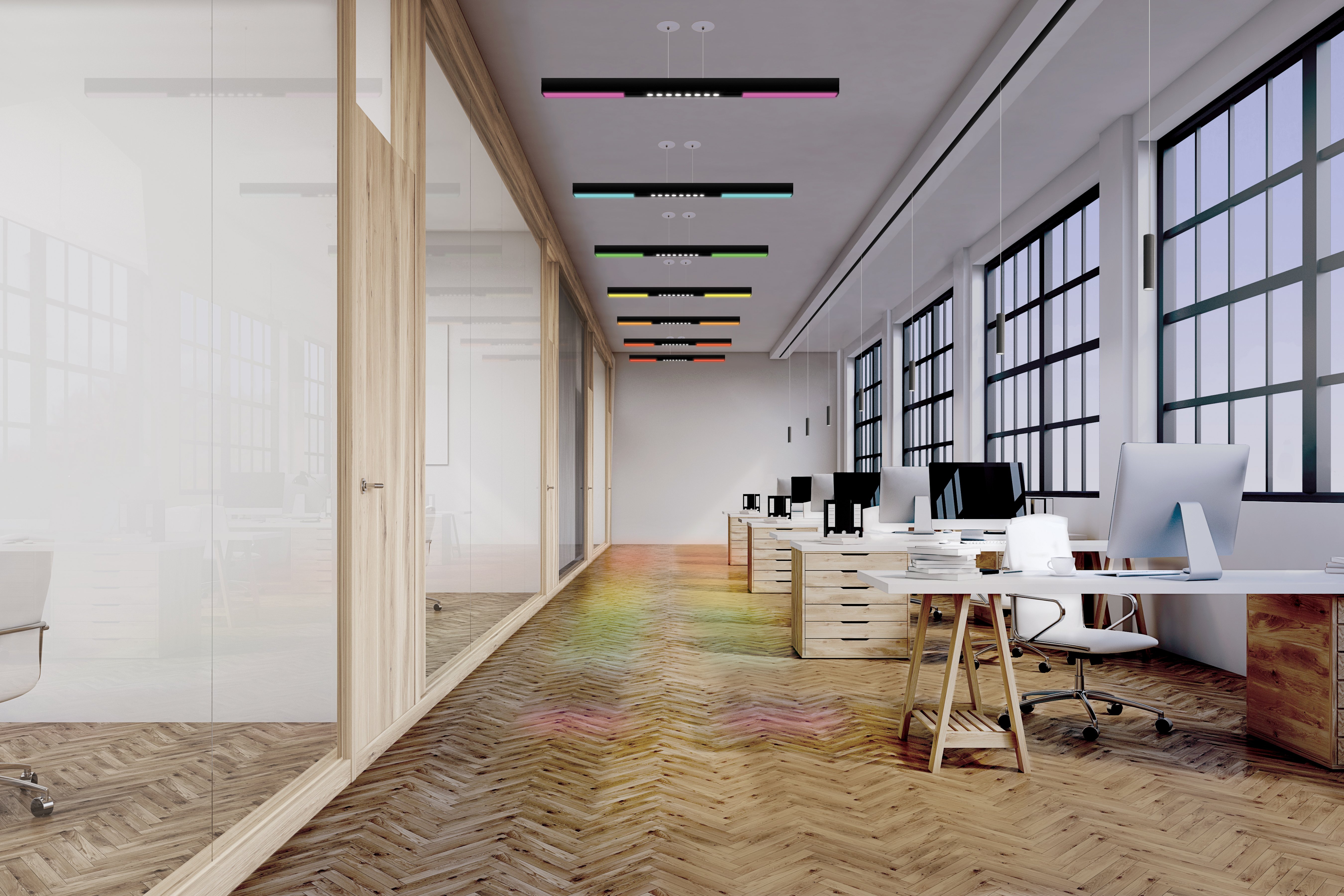 EFFICIENCY
And of course, all modules can be controlled by via DMX or Bluetooth, creating scenes that work throughout the day that create effective light levels while taking advantage of occupancy, vacancy, or daylighting for efficiency and sustainability.
DECLUTTER THE CEILING
It's been said that clutter prevents productivity and growth in the workplace. Too much clutter can be distracting, cause undue stress, and hinder creative problem solving. In fact, in a psychological study by Dao & Ferarri-2020, results showed that office clutter predicted emotional exhaustion and stress. Using linear lighting creates symmetry and openness to the space. The linear design of light offers a minimalistic style while decluttering the ceiling in an office setting.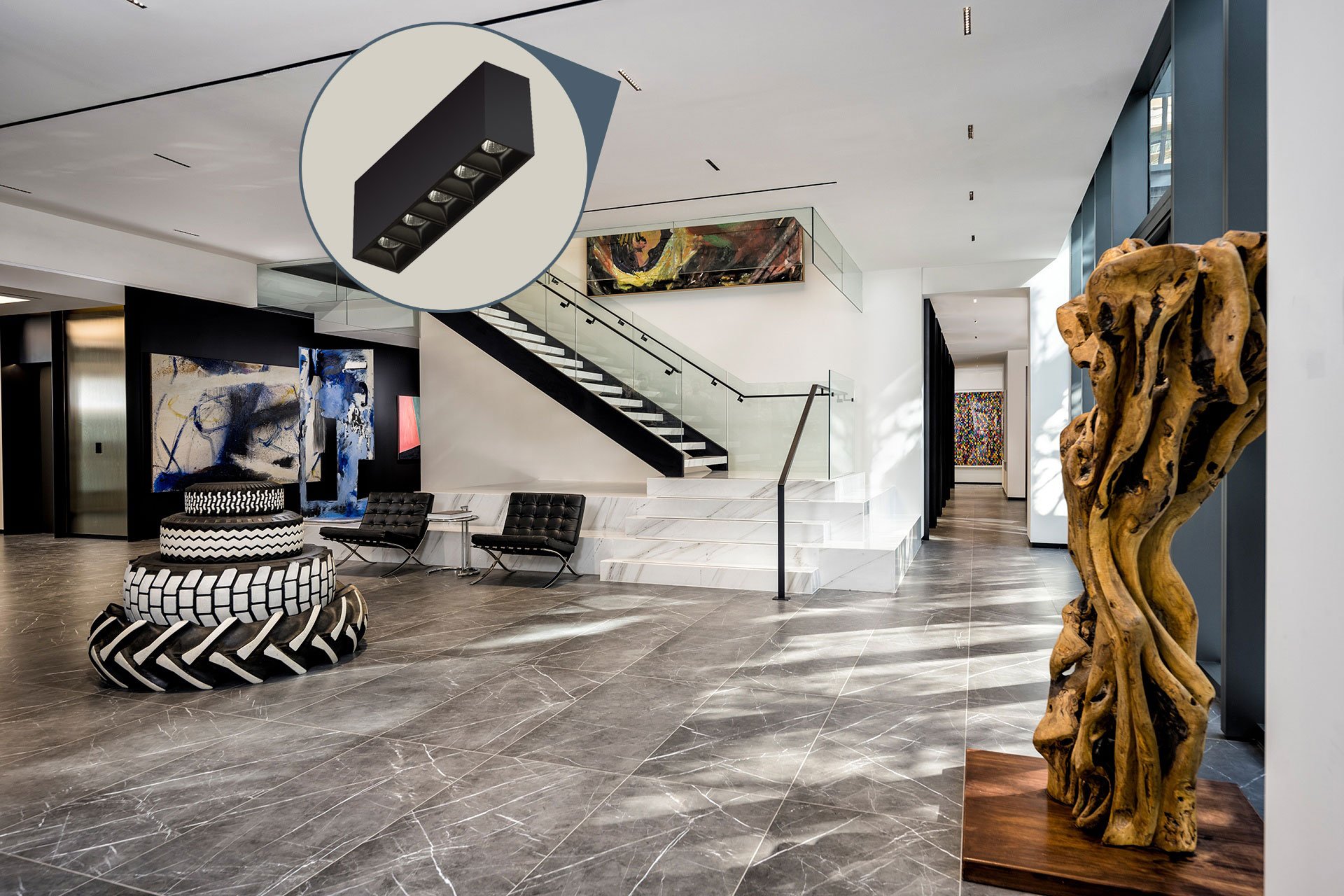 FLEXIBILITY OF A MODULAR SYSTEM
Lastly, one cannot tout the capabilities of a modular track system without pointing out the level of flexibility is such a system. Designed to fit together like building blocks, the modules fit within the slots of the track. If the space were ever to be redesigned, rearranged, or staged for a special event, the modules likewise can be moved to provide the appropriate light needed. A modular system with this level of flexibility can give property-owners the peace of mind that lighting can be easily re-purposed with the needs of the space.
To learn more about how a modular track lighting system can offer flexible, cost-effective solutions for your next project, request a demo below!
About ModuLED: ModuLED is a rectilinear track and illuminated module lighting system by Liton Lighting. Liton has been a leader in Specification Grade, Commercial and Residential recessed and track lighting since 1996. Manufactured in its 100,000 square foot facility in Los Angeles, ModuLED brings ambient, spot, and wall wash lighting together along with Exit & Emergency Lighting and Audio & Visual Technologies to create an uncluttered ceiling that is fashionable, functional as well as affordable.
References: Dao, T.N., & Ferrari, J.R. (2020). The negative side of office clutter: Impact of work-related well- being and job satisfaction. North American Journal of Psychology, 22, 441-454.